Operating Lines of Credit
Just because you've handled one expense, it doesn't mean another one isn't just around the corner. Meet business needs — expected or otherwise — as they arise by opening an Operating Line of Credit.
Once established, funds can be withdrawn at any time without the need to reapply. Interest is only paid on the part that's used. And once you've worked down your balance, more funds become available for use.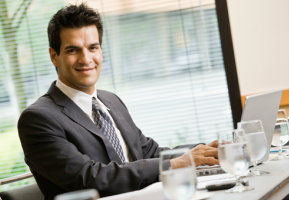 Summary

Competitive rates to address a wide range of seasonal or ongoing needs:
Boost working capital
Expedite inventory purchases
Arrange for seasonal fluctuations
Capitalize on trade discounts
Smooth out purchase/collection cycles
And more
Flexible repayment terms, customized uniquely to your business
Additional monetary flexibility
Address business needs as they arise
Only pay interest on the part that's used
Revolving credit – more funds available as balance is paid down
Local, Southern Illinois decision-making and processing
Friendly, detailed attention from start to finish; ongoing business relationship maintained thereafter