Telephone Banking
Keep information pertaining to your banking life only a phone call away. Telephone banking provides 24/7 access to banking tasks such as checking balances, transferring funds, reviewing payment history, and more.
There's no need to rush into a branch or go online when it's not convenient for you. Simply pick up the phone, dial toll-free, and follow a few simple commands to get to the answers you need.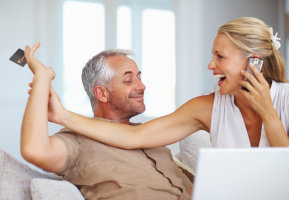 Summary

Free, easy-to-use service for State Bank of Whittington customers
Save yourself time; keep access to your bank only a phone call away
Perfect for times when a computer or branch isn't nearby
Access account information 24/7 via a touchtone phone:
Check account balances
Review transactions
Transfer funds between State Bank of Whittington accounts

Get Started

To use our 24/7 telephone service, dial 618-629-2888 or 877-584-7199 (toll-free) at any time. Have your pin, account number, and date of birth on hand.