Home Equity Loans
A new kitchen, a business start-up dream realized — whatever your plans, secure the funds necessary with the help of your home. At Whittington Bank, we can help transition your home's equity into collateral for a wide range of personal needs.
Take advantage of our competitive rates, customized terms, and local decision-making for the quick, easy, and helpful solution you deserve.
Please visit your nearest State Bank of Whittington location to apply for a loan today.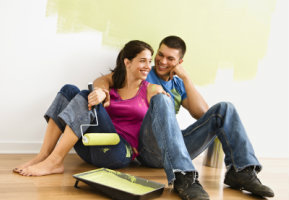 Summary

Competitive rates for a wide range of personal expenses:
Home improvements/projects
Medical expenses
Important life events
Small personal business start-ups
Family vacations
Debt consolidation
And more!
Flexible terms, customized uniquely to your needs
Funds secured by the equity built within your home
Local, Southern Illinois decision-making and processing
Friendly, detailed attention from start to finish